Posted by The Cleaning Station on Apr 20th 2020
This instructional step-by-step guide will show you how to easily install the dry towel nozzle to properly dispense dry towels with your Cleaning Station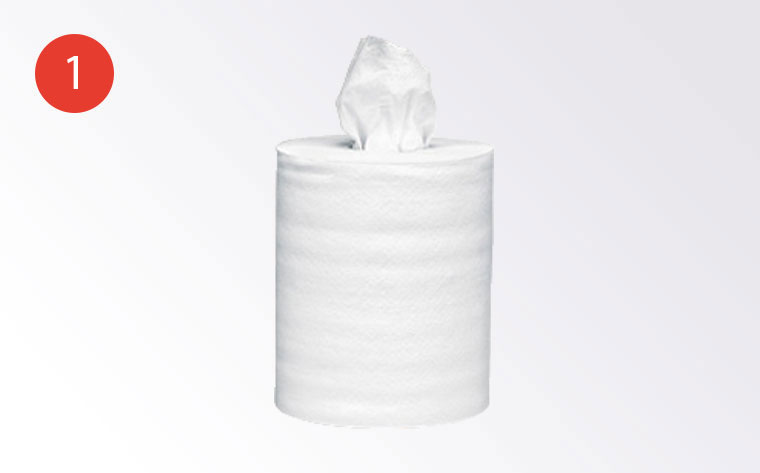 1. Remove your centerpull towel roll from the packaging. The Cleaning Station dispenser must be used with centerpull towels.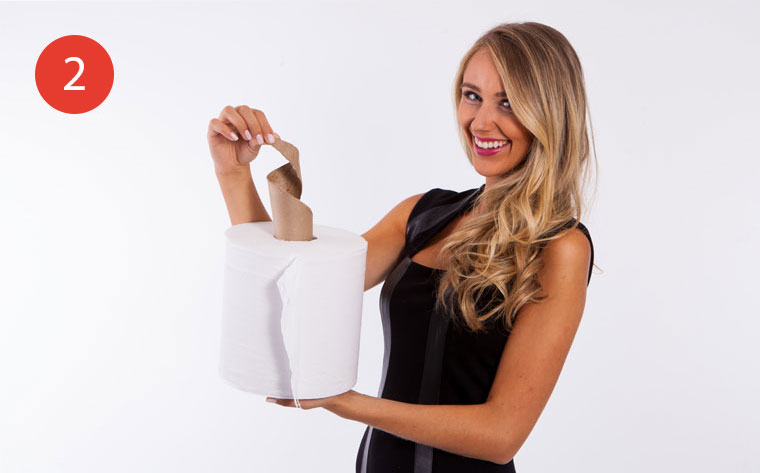 2. Remove the center core of the paper towel roll and discard.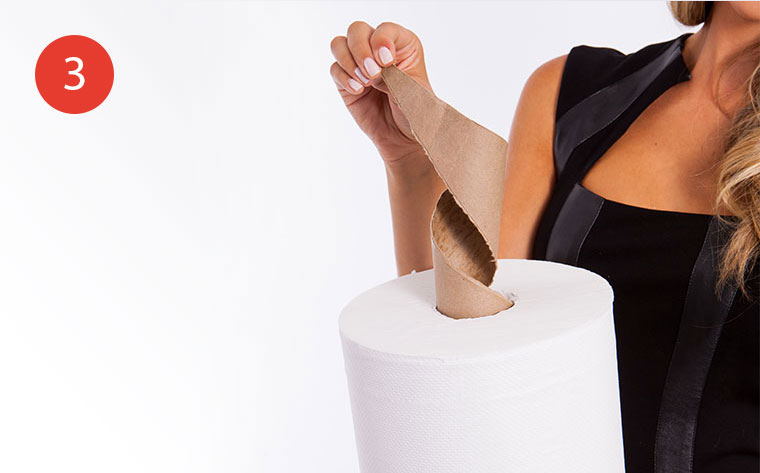 3. The center core is easily removed from the roll. Pull upward until it is fully out of the towel roll.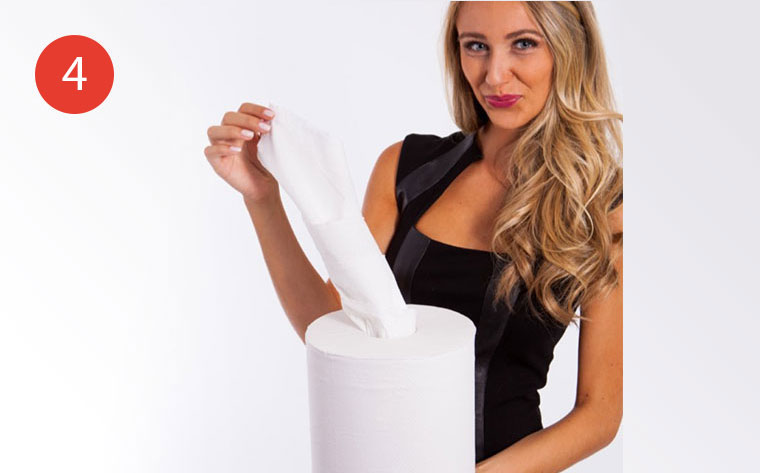 4. Gently pull the paper towels from the center of the roll. Pull about 2–3 sheets to start the roll, then place to the side while you install the dispenser nozzle.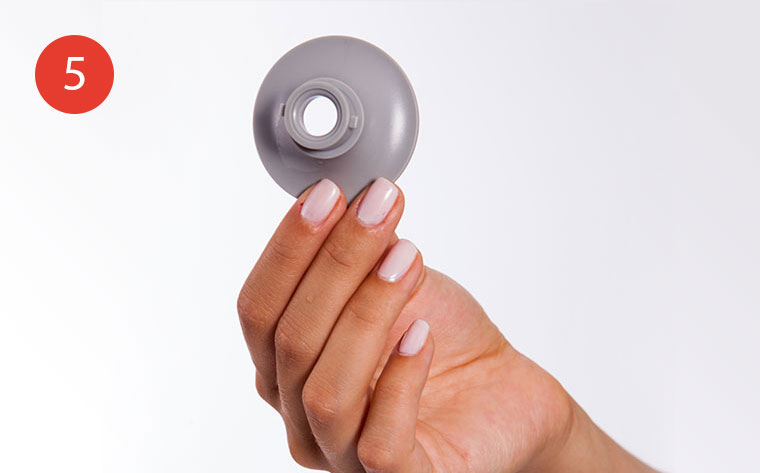 5. For dispensing dry towels, you will be installing the "open circle" nozzle. Do not use the "half moon" nozzle when dispensing dry towels—the "half moon" nozzle is for use with wet wipes.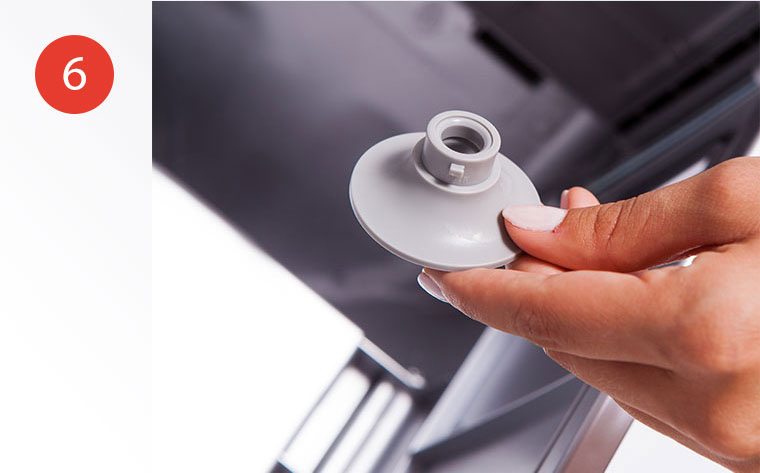 6. Open the back door of The Cleaning Station.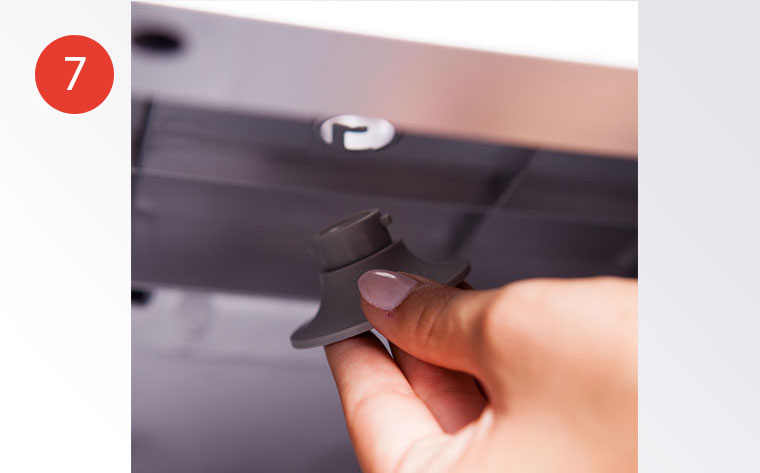 7. Locate the dispenser hole in the top of The Cleaning Station and insert the nozzle into the hole from the inside of the dispenser.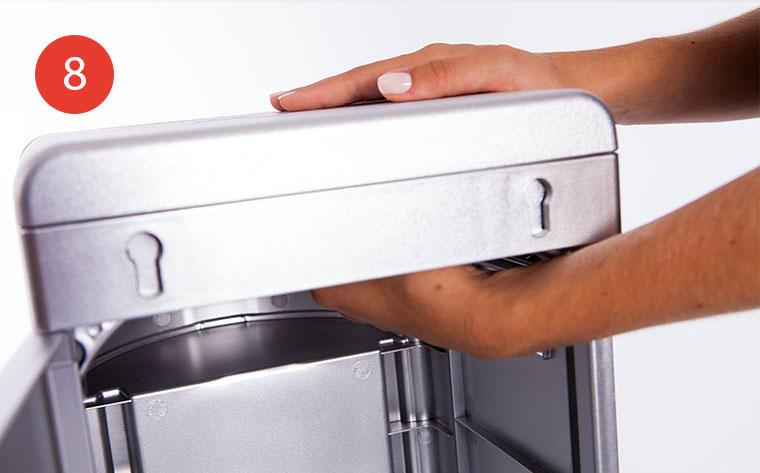 8. Make sure to insert the nozzle upward, then rotate the nozzle until it is locked into place.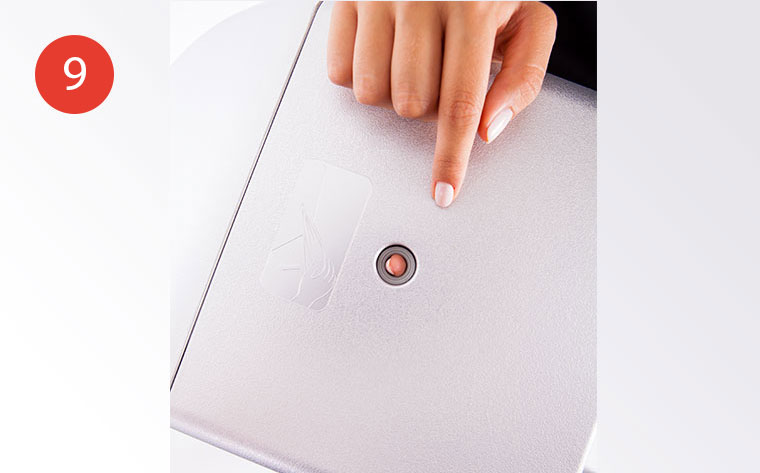 9. From the outside of the dispenser, the nozzle should be in perfect alignment with the dispenser opening.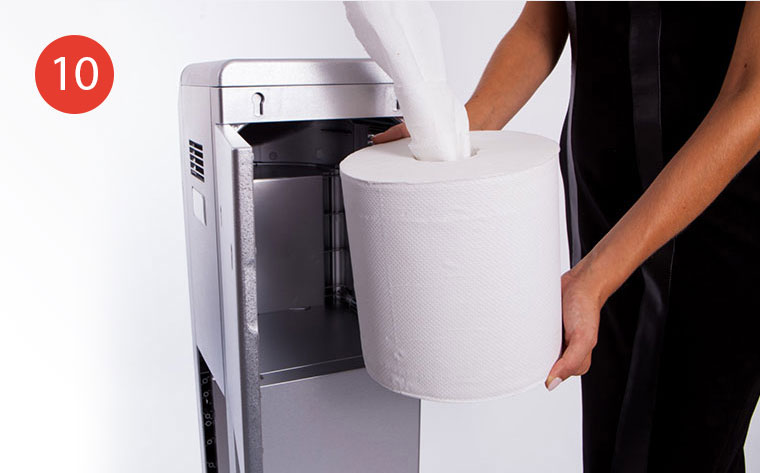 10. Now that the dry towel nozzle is installed, grab your paper towel roll, making sure that a few sheets are pulled out of the center.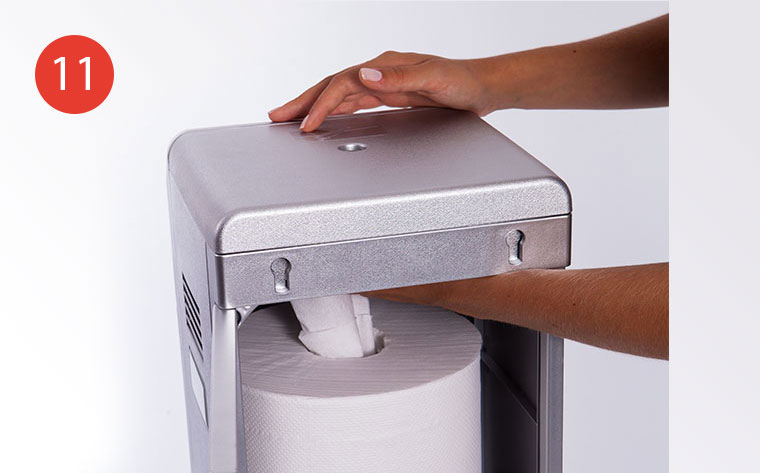 11. Place the paper towel roll into The Cleaning Station through the back door.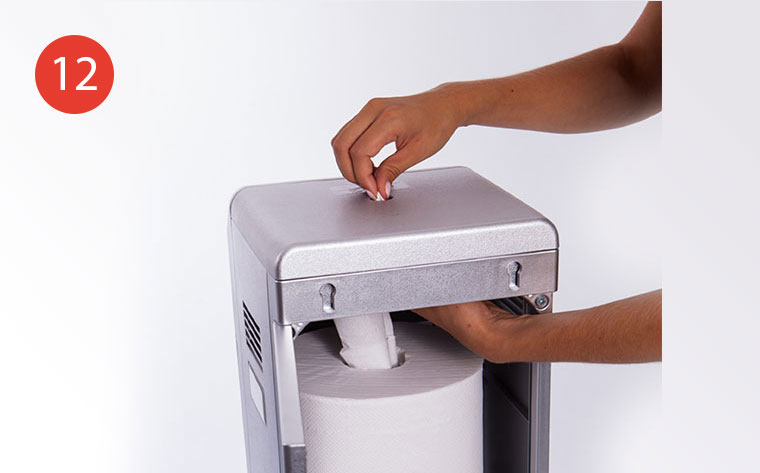 12. Grab the paper towel sheets from the center of the roll and gently thread them through the nozzle, pulling them upward through the dispenser.
13. Once the sheets are fully threaded through, your paper towels are ready for use.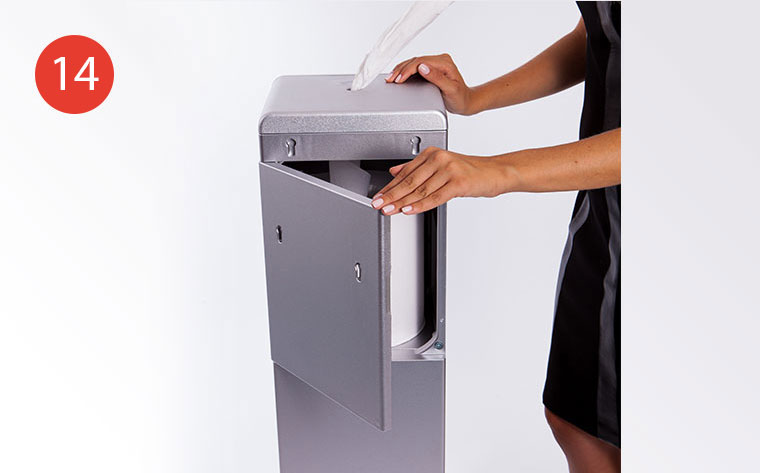 14. Close the back door of The Cleaning Station, and you're all set.