Posted by The Cleaning Station on Apr 20th 2020
Installing your hand sanitizer dispenser onto your Cleaning Station is simple and requires no extra tools to setup. Our hand sanitizer dispenser is also designed for convenient refilling with easy-to-install gel sanitizer pouches. We'll show you step-by-step how to mount your dispenser and load your gel sanitizer refills.
Installing the Hand Sanitizer Dispenser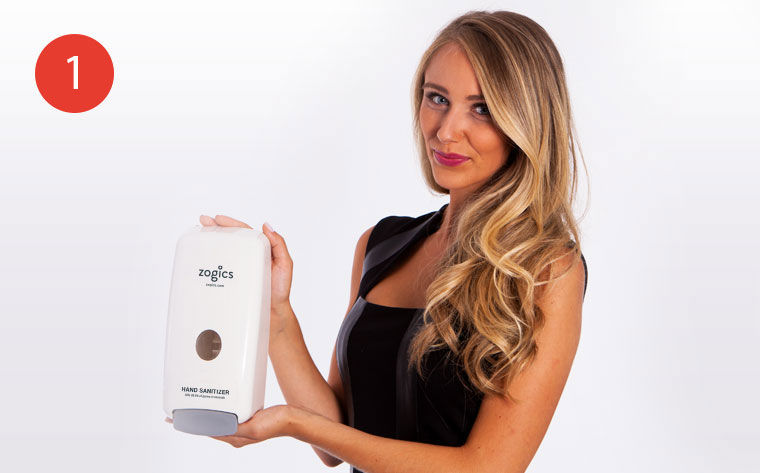 1. Remove the hand sanitizer dispenser from the packaging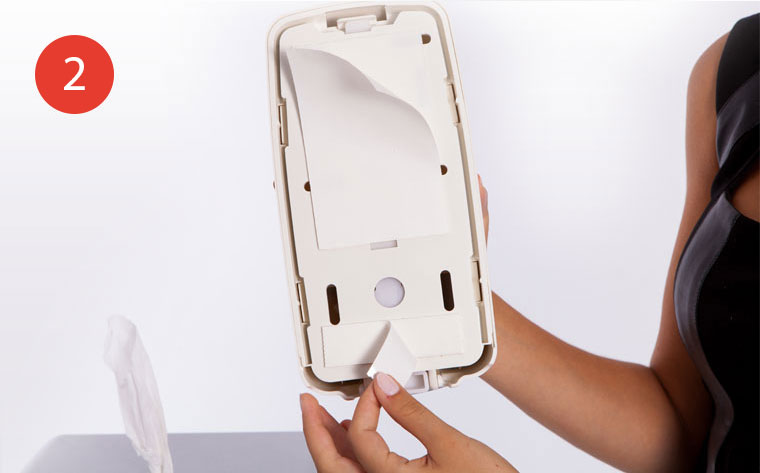 2. On the backside of the dispenser, gently peel off the adhesive backing.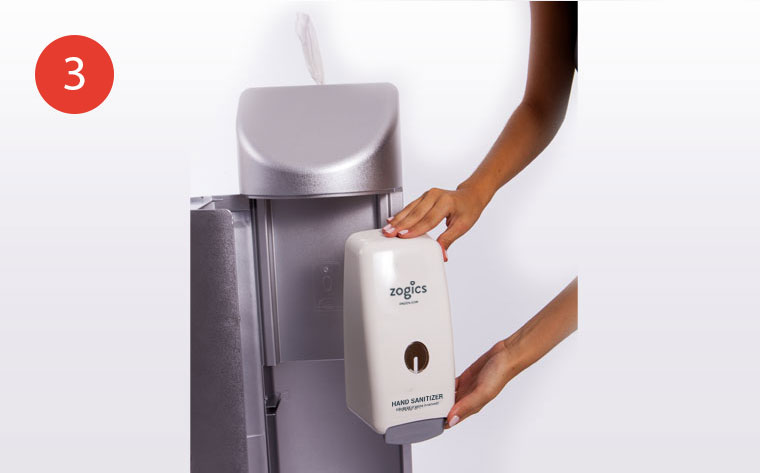 3. Open up the front door of The Cleaning Station and note the area designated for the dispenser.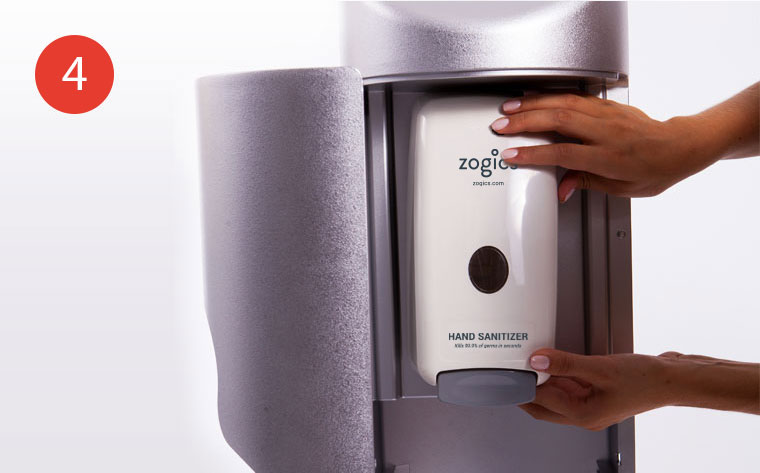 4. Carefully place the dispenser onto The Cleaning Station, making sure it is centered. At this point, don't fully apply pressure to the dispenser in case you need to re-adjust the placement.
5. Once you have the dispenser in place, press firmly so the adhesive fully adheres to The Cleaning Station.
Adding a Gel Sanitizer Pouch Refill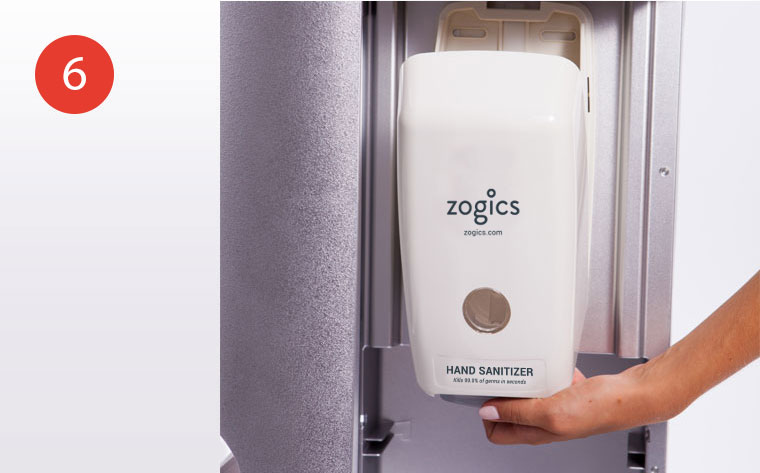 6. Open the front of the hand sanitizer dispenser from the top.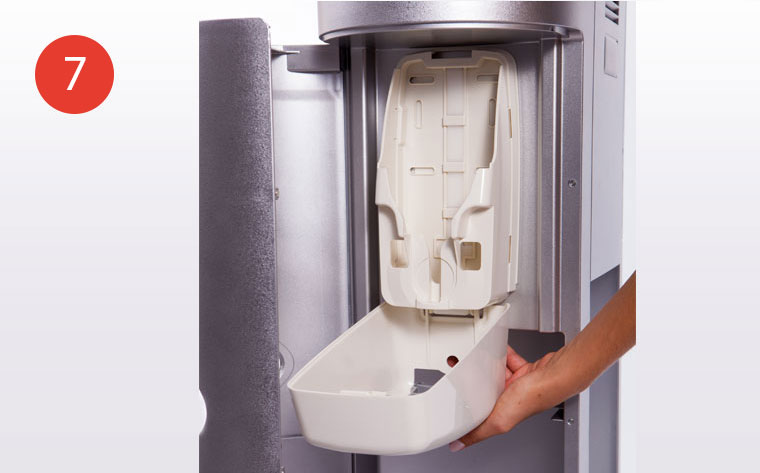 7. The front panel of the hand sanitizer will open fully for easy access to the interior.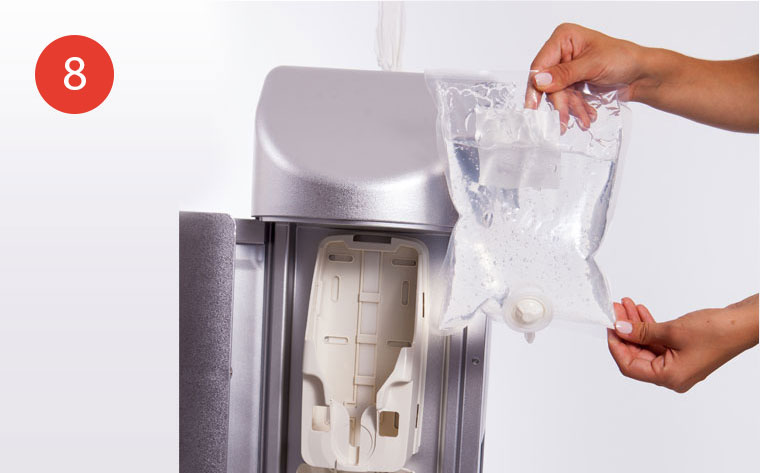 8. Take your hand sanitizer gel pouch and make sure the disc pump is facing the front of the dispenser.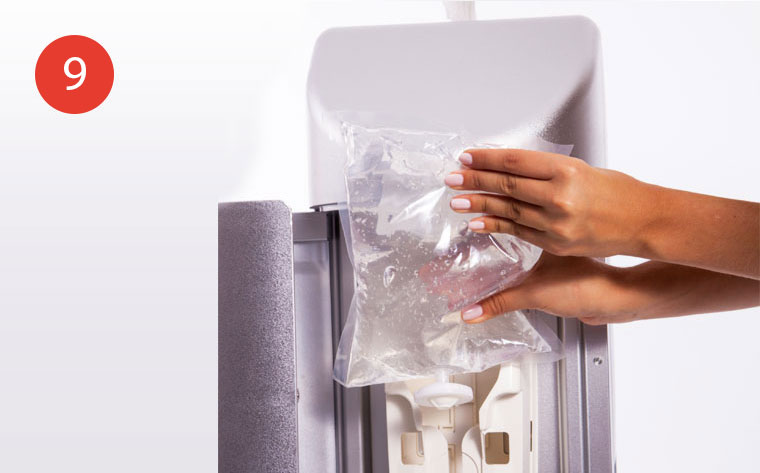 9. Gently insert the gel pouch into the dispenser.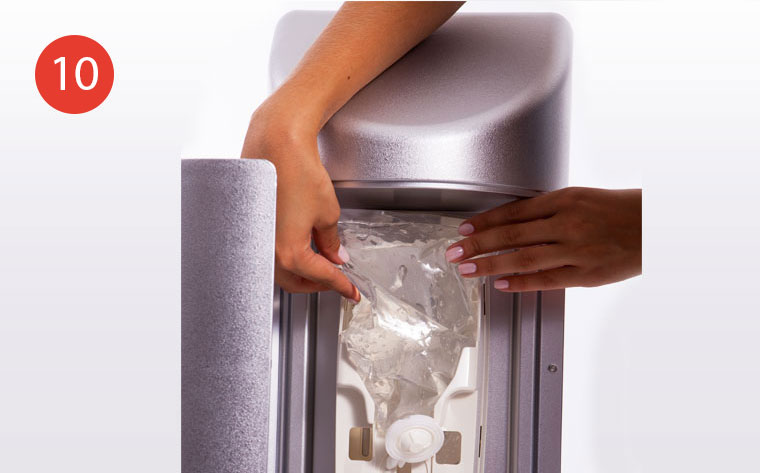 10. Make sure to tuck the entire pouch inside the dispenser.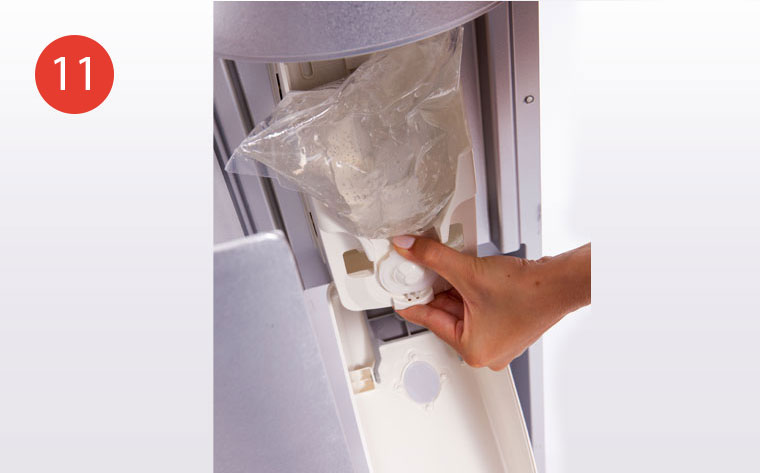 11. Locate the disc pump on the gel pouch. Place it so it slides down into the disc pump opening toward the bottom of the dispenser.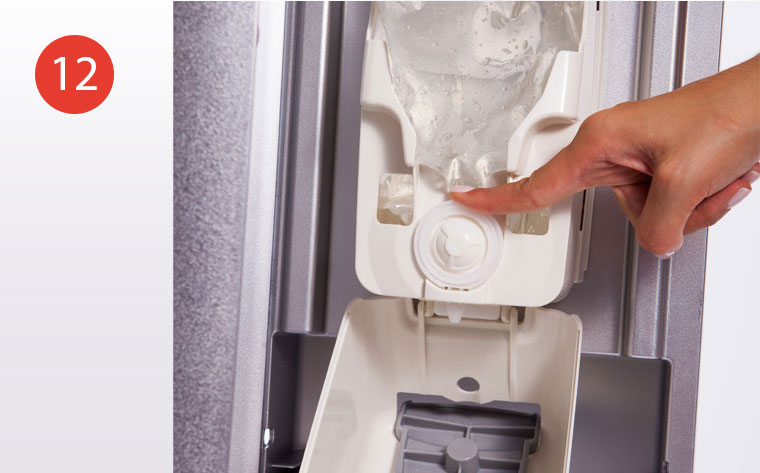 12. Make sure the disc pump is fully set in the opening by gently pressing down—be careful not to apply excess force.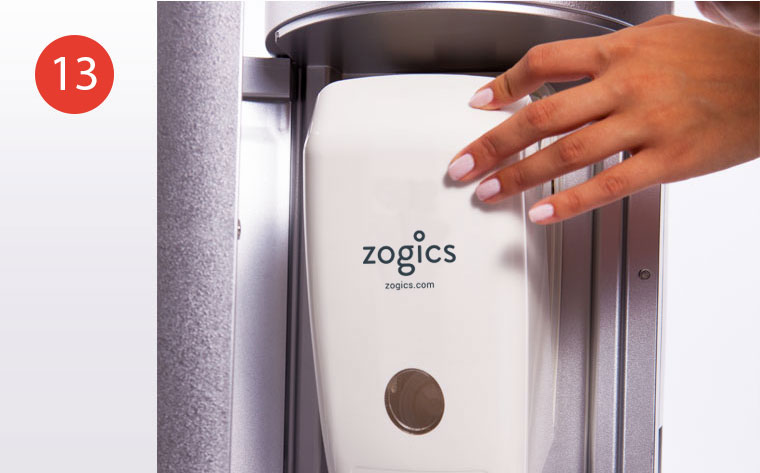 13. Close the front dispenser panel making sure that the entire gel pouch is tucked inside.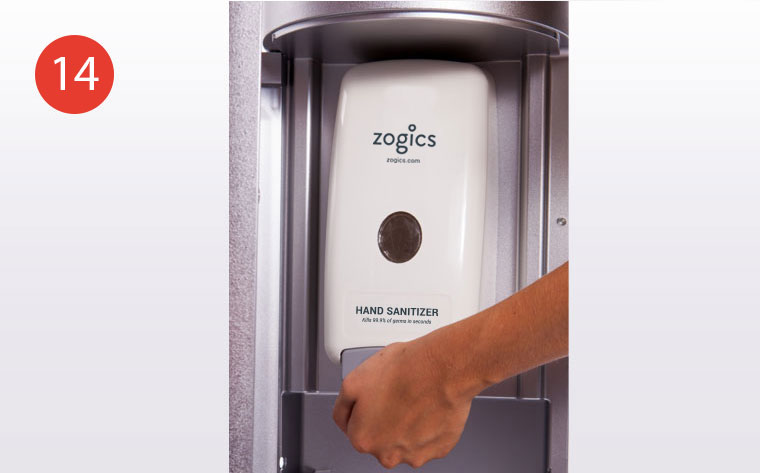 14. Prime the gel pouch by pumping the dispenser a few times until hand sanitizer begins to dispense normally.